CHU Restaurant by China Doll introduces an elevated blend of Pan-Asian cuisine with an exquisite marriage of Asian flavours and techniques. To complement the stunning décor, CHU's chefs created a delectable menu recognised with a 2023 Australian Good Food Guide Chef Hat Award. Our menu combines modern takes on Chinese, Hong Kong, Japanese, and Southeast Asian culinary traditions with premium and ethically sourced local ingredients. Enhance your dining experience with selections from our Three Glass rated wine list that pairs perfectly with dishes from our menu. Whether you're having a casual lunch or dinner with family or friends, or celebrating a special occasion, you'll love the generous portions and bold flavours.

CHU Restaurant by China Doll is situated in the heart of Western Sydney at West HQ, adjacent to the Sydney Coliseum Theatre.
OUR CHEF
Kenny (Giseung Kim) is the talented Head Chef at CHU Restaurant by China Doll at West HQ who prides himself in preparing dishes that combine freshness and quality. Kenny is artfully blending the varied taste profiles of Asian cuisine – from his 13 years of experience within the China Doll Sydney Group. This new venture from the Group has given him the chance to bring his creativity to life with exciting and vibrant dishes.
YUM CHA SATURDAY & SUNDAYS.
CHU Restaurant by China Doll offers an enticing array of choices for our Yum Cha lunch menu. Steamed buns, rice and wheat dumplings, and rice noodle rolls are among the dishes served. Our chefs build their menus around classic Chinese flavour combinations, using fresh produce, local meats, and exotic spices. This results in a diverse yet sophisticated Yum Cha menu.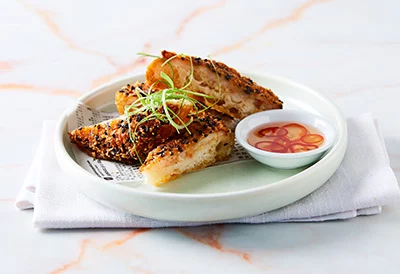 For more information about hosting an event at CHU Restaurant by China Doll, please contact the Private Dining and Special Events Department at [email protected]
YUM CHA:
Friday 12:00pm – 3:00pm
Saturday 12:00pm – 3:00pm
Sunday 11am – 4:00pm
DINNER:
Friday 5pm – late
Saturday 5pm – late
We recommend making a reservation 2 weeks in advance to secure a table.